Each year, 70 million gallons of paint go unused, mostly ending up in landfills and potentially harming our environment.
In 2009, we chose to change that and give unused paint new life.
We collected paint cans that had gathered dust in the basements of our neighbors, local professional painters, and nearby municipalities. We filtered and hand-mixed them ourselves in five gallon buckets to create beautiful, colorful recycled paint.
From our very small beginnings, we've grown and refined our collection, screening and manufacturing process to become one of the leading recycled paint brands in the U.S.
This is how we do it.
RECOLOR® is made from unused, post-consumer paint and post-industrial paint that we collect based on a careful set of criteria.
We rigorously screen, sanitize, and filter the unused paint we receive to ensure RECOLOR® recycled paint meets our highest standards of premium quality, durability, and superior coverage.
Finally, we remanufacture our beautiful recycled paint that will continue its life cycle and bring more color to the world.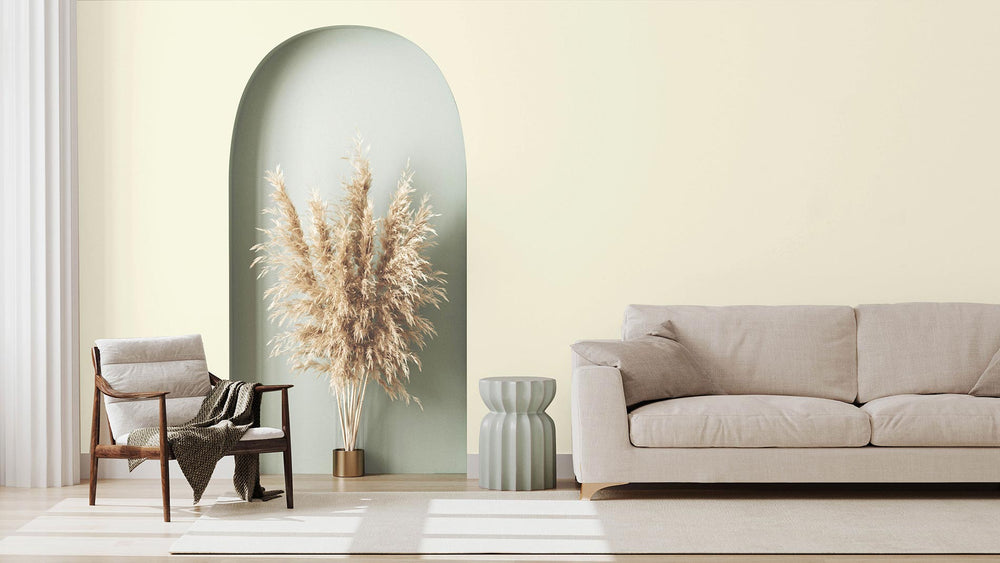 Wall with RECOLOR® Interior Paint in Sail
Let's cover our world with beautiful colors.
When you choose RECOLOR® for your painting projects, you get more than a premium, colorful, recycled paint with excellent coverage. You become a part of the solution, one that gives new life to unused paint and prevents further paint waste. Together, let's help protect our environment so that it's always full of beautiful colors.
Recycle your paint.
Let's continue the lifecycle of your paint so it can create more beauty in the world.
Our City Program.
Partner with RECOLOR® and let's reduce paint waste together.
Frequently Asked Questions
Why should I use recycled paint?

Using recycled paint reduces pollution, landfill space and the need for raw materials. It also conserves water and decreases your carbon footprint.

What type of paint can I recycle?

We accept latex, water-based and acrylic paint. For more details on recyclable paint, visit our How To Recycle page.

Does RECOLOR® collect paint in conjunction with cities and towns?

We partner with cities and towns to collect latex paint. Contact your town, city or a RECOLOR® Recycling Representative to find out if there is a collection event or collection program in your area.

Where can I recycle my paint?

You can bring your unused paint to any participating RECOLOR® collection site or event. To find your nearest option, simply contact us by email or by phone at 1-833-RECOLOR (732-6567).

What if my paint is non-recyclable?

If your paint is not recyclable, we can dispose of it properly for you, so long as it falls within our acceptance guidelines – listed in full on our How to Recycle page. Additional fees may apply.